Confederate Flag (51" X 51")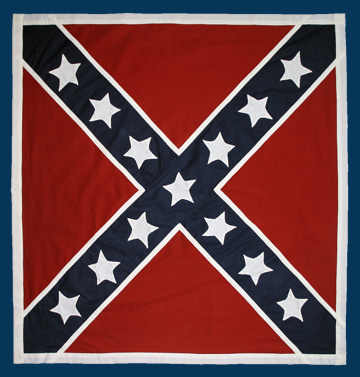 100% Cotton , Approx. Weight 1 lb.
If you would like a confederate flag made, Email me at flags@classicattire.com
This flag can also be made in smaller sizes; Email me for price and time quotes.
The prices for a 51" X 51" 100% Cotton thirteen-star confederate flag are as follows.
Flag with painted stars -------- $199.00
Flag with stars in applique ---- $319.00